Hutchinson: Summer Studio 2023
21jun(jun 21)1:00 am23(jun 23)1:00 amHutchinson: Summer Studio 2023
Location

Hutchinson Center for the Arts, 15 Franklin St SW, Hutchinson,MN 55350, USA

15 Franklin St SW, Hutchinson, MN 55350, USA
Time

21 (Wednesday) 1:00 am - 23 (Friday) 1:00 am
Event Details
Summer Studio 2023
Summer Studio is an opportunity for kids ages 6 and up to develop their creative skills in a variety of artistic mediums. Classes are taught by talented local art educators.
Pricing:
-HCA Members
$75/class (three days, morning or afternoon)
$125/full week (three days, morning and afternoon with supervised lunch)
-Not-yet Members
$95/class (three days, morning or afternoon)
$145/full week (three days morning and afternoon with supervised lunch)
*Scholarships are available as well as transportation tokens for the Trailblazer. Click Here to apply.
Registration opens April 28th for HCA members
Registration opens May 5th for non-members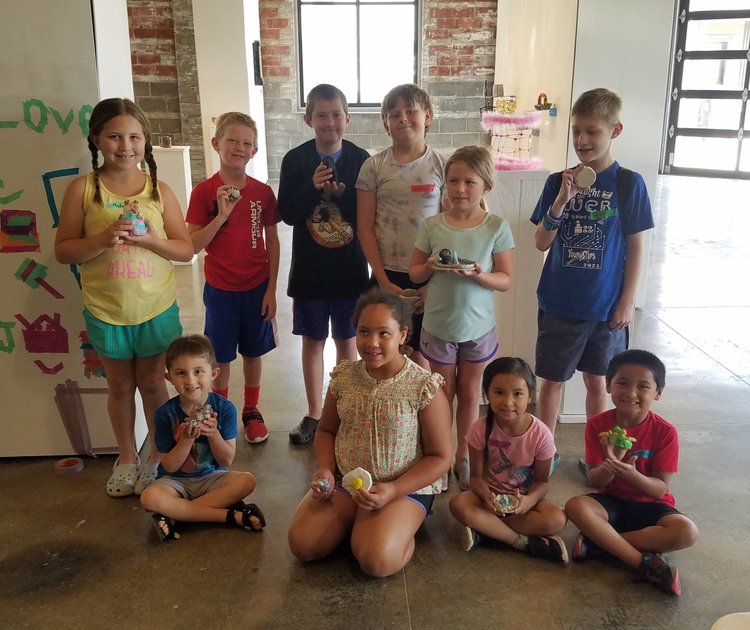 There are 3 sessions of Summer Studio this year. Classes will be held in the morning (9am-12pm) and in the afternoon(1pm-4pm). Students may register for morning classes, afternoon classes, or both. Students participating in the full day of classes may stay for a supervised lunch break from 12pm-1pm.
June 21-23:
Morning classes will be related to clay. Students will learn how to work with stoneware clay to create fun and unique sculptures or vessels. They will be introduced to the basics of working with clay, including techniques for shaping, molding, and building the clay. We will also explore different textures and techniques to create different effects on the surface of the clay. Pieces will be colored with underglaze and fired in an off-site kiln. You will be contacted when the clay pieces are finished and ready to be picked up.
Afternoon classes will be related to fiber arts. Students will learn about the use of strands of fiber such as yarn and thread and how they are used in several art projects. They will learn how to create Spanish yarn paintings, how to weave, finger knit, and create macrame! Students will have their choice of materials to create with and will come home with several finished pieces.
Register:
Organizer
Together with our Arts & Culture Partner Organizations we broaden and deepen the arts experiences for Hutchinson and surrounding communities. Hutchinson Center for the Arts was built on a foundation of creative collaboration. From arts advocacy to arts programming, we create pathways for audiences and artists to connect through the arts. Our innovative model of resource sharing leverages community and financial support allowing the Center and our Partner Organizations to flourish and thrive.
15 Franklin SW Hutchinson, MN 55350